C.K. McClatchy High School
Class Of 1962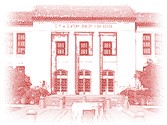 WELCOME TO THE
C.K.McCLATCHY HIGH SCHOOL
CLASS OF 1962 WEBSITE
After you have joined and created a profile, you will be able to:
email classmates

post messages

add your own photos

plus many other features!
This site is maintained by your fellow classmates on a hosted website.
Access is limited to classmates only and requires verification before joining.
UNLIKE MOST OTHER SITES -- NO INFORMATION IS EVER SHARED OR AVAILABLE TO THIRD PARTIES!
---
HOW TO JOIN THE WEBSITE
First Time User?
The first thing to do is join the website so you can read your classmates' "Profiles"--which are biographies submitted by each individual, which can include photos from your past as well as current. These can include family, trips, etc, anything to let the rest of us know what you have done, as well as what you are now doing.
To do this, look to the upper right corner of this page and click on the JOIN HERE link. This is the same as clicking on the "Classmate Profiles" link in the upper left column.
From there, look for and click on your name.
IF you are the person listed, click on JOIN HERE! or click here now to create your login. You will have a five step series of questions to answer that not only "join" you, but also get you started on your profile. After you join, you can return at anytime to update your profile and add photos, etc.
BE SURE TO WRITE DOWN YOUR PASSWORD.
This can be easy to forget.
Let us all know about yourself, your family, your life — whatever you like. You can even add your own photographs and links to online videos!
When you create or edit your Classmates Profile, be sure to indicate if you will be attending the reunion by checking the Attending Reunion button, whether Yes or No.
Don't see your name in the profiles?
Only McClatchy February and June classes of 1962 can become members of the website and are listed in the profiles.
If you know of anyone who has not joined the reunion website, you can click on their name on the "Classmate Profile" page and, instead of joining, enter their email address to send them an invitation to join. You may also use the "-Missing Classmates-" box in the bottom right column. Remember, though, only the February and June classes of 1962 can become members of the website.
---
---