C.K. McClatchy High School
Class Of 1962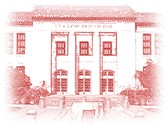 CHARLES LEVINE
Profile Updated:
January 11, 2019
Yes! Attending Reunion
| | |
| --- | --- |
| Residing In: | San Rafael, CA USA |
| | |
| --- | --- |
| Occupation: | Retired businessman and author. |
| | |
| --- | --- |
| Children: | Scott , Lauren, and Alexandra |
| | |
| --- | --- |
| Military Service: | Army |
Happy birthday Daniel. Be well.
Congratulations on a productive and happy life. I'd love to hear from Joel.
Hi Art,
Thanks for buying the book. Please let me know your thoughts after you read it. My wife succumbed to ALS several years ago. Most of the proceeds from the sale of the memoir go to the ALSAssociation. A very bright spot in all of this is that I am reconnecting with those of you whom I haven't heard from in several years. I'll call you the next time I head toward Sacramento.
Be well,
Chuck
Posted on: Nov 25, 2018 at 4:00 PM
A very good cause indeed. We need give back in some way if we can. I am working with the ALSAssociation through the sale of a book. My wife succumbed to the disease, for which there is no cure. Best of luck.
Posted on: Nov 23, 2018 at 9:40 AM
Hi Lynn,
This has been a fascinating morning. I posted my "memoir" note yesterday. Today I'm communicating with classmates I passed in the McClatchy halls but never knew. Don't ya just love life?
Thank you for the note & happy reading.
Charles
Posted on: Nov 23, 2018 at 9:31 AM
Hello Nancy,
I enjoyed reading your profile. You are a good writer. Happy holidays and thanks for considering my book.
Charles AKA Chuck
Posted on: Nov 21, 2018 at 11:39 PM
Please pick up a copy of my memoirs. MANNHEIM is the story of Chuck becoming Charles. I think you will enjoy the early Sacramento connections and how I was later effected by my military experience during the Vietnam era. Most proceeds from the book are going to the ALSAssociation. Amazon and most bookstores sell the book.