C.K. McClatchy High School
Class Of 1962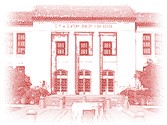 60TH REUNION: TUES, JUNE 28, 2022 11-3
Dear Classmates,
We heard your preferences. Including those who said "whatever the majority wants" and excluding those who aren't coming, 80+% of you prefer having an in-person reunion in 2022 at a venue with indoor and outdoor options on a weekday with food provided. With very few exceptions because of medical reasons or choice, 90+% of you agreed to be fully vaccinated before the event and to wear masks if required by local or CDC rules. For the safety of those of you who are vaccinated, guests without vaccination must wear face masks or produce a negative self test within one day of June 28, 2022. Majority preferred budget of under $50 pp. All who responded (whether coming or not) wanted the website continued for another 5 years to 2028.
Note: FREE SELF TEST KITS ARE AVAILABLE AT WWW.COVID.GOV/TESTS. IF ORDERED SOON, WILL BE DELIVERED IN TIME FOR THE REUNION
Lovely Indoor/outdoor venue: Maggie's Table at the Casa Gardens across from Curtis Park
See www.maggiestable.com
Note: tables of 2,4,6,are possible to accomodate individual needs and preferences. Advanced reservations for the lunch will be required to attend. No drop ins will be allowed. We will keep an attendance record for tracing purposes.
Catered lunch boxes: Menu selections will be included in reservation form, emailed separately
Cost: $40.00/per guest, each classmate allowed one guest, includes water, soda and dessert.
Open wine bar with reasonable wines by the class. $10/bottle corkage fee for wine
The venue does not have a hard liquor license.
In a future email we will provide a reservation form. For those who want to continue the reunion experience, we will provide links to happy hours at various local pubs and establishments. For those that might be visiting overnight, please consult booking websites to secure your own housing in or around Sacramento. EG: Delta King, Sheraton, Residence Inn by Marriott, Hyatt, Holiday Inn, etc.
We look forward to a safe and fun reunion. Let's hear the Lion's Roar.
You must be a member to submit this survey. If you are a member please log in first. You can't submit this form until you've logged in.
| | |
| --- | --- |
| 1) | Are you planning to attend? if so, are you bringing a guest? |
| | |
| --- | --- |
| 2) | Any comments or suggestions? |