C.K. McClatchy High School
Class Of 1962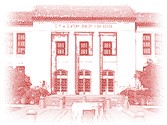 In Memory
Albert zz_DEWEY VIEW PROFILE
Albert Dewey, who was a member of the February 1962 class, passed away on July 22, 2017 in Henderson, Nevada. Details can be found at www.PalmMortuary.com. Thank you to Jim McCurdy who discovered this death through his Facebook link. Al did not join the website so we have no other contact information about him.
If you discover information about Al or our classmates, please let us know by clicking the Contact Us link on the left side of our website.
Click here to see ALBERT's last Profile entry.