C.K. McClatchy High School
Class Of 1962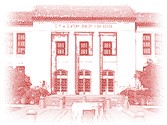 In Memory
Kathleen Grady (Inzerillo) VIEW PROFILE
April 22, 2010
Published in The Sacramento Bee from April 28 to April 29, 2010
Showered all around her with love, intelligence and a most precious sense of humor. With unwavering dignity and grace Kathy bravely challenged ocular melanoma until passing away on April, 22, 2010, with her adoring husband of 37 years and love of her life, Erasimo (Ronnie) Inzerillo, at her side.
Kathy was born to Jean Clare (McKinley) Renwick and Whitney Grady on September 24, 1944, in San Jose, CA. Moving shortly thereafter to Sacramento, Kathy went on to graduate from McClatchy High School and study at Dominican University and California State University Sacramento earning a B.A. in art history. In addition to her husband's joyful years of companionship, Kathy also held close to her heart the love and laughter of her dear sister Karen Semon. Other beloved family whom she so much adored includes brother John Renwick (Teresa) of Grass Valley, sister Cynthia Sayers Tong (preceded in death) of Truckee, sister-in-law and brother-in-law Donna and Richard Anderson of Santa Rosa and sister-in-law and brother-in-law Kathy and Guido (deceased) Inzerillo of Elk Grove along with so many sweet nephews and nieces.
The warm support of many neighbors and friends and the unwavering and delicate care of Janie Payne were also especially appreciated. Whether it was mocking herself for replacing wandering earthworms from dangerous sidewalks to soft flowerbeds or enthusiastically supporting charities, Kathy's gentleness and charm were like no other. The Sacramento SPCA, the Mayflower Society, Happy Tails, Wildlife Care Association, the Grace Foundation and Crocker Art Museum, where Kathy was a touring docent for children since 2006, were the fortunate recipients of a dedicated, high-energy woman who humbly and consistently gave only her best.
Kathy also gave only her best to her long and admired career with the Sacramento Public Library. From the first day of employment in 1966 as a Central Library clerk to the advanced position of Library Program Manager, from which she retired in 1999, Kathy was deservedly showered with respect and praise from staff and public for her conscientious work and dedicated service. Kathy's leadership and ability to draw enthusiasm from others powered the launch of the popular Library WonderWagon and the Naygrow Family Foundation Homework Center at Colonial Heights Library. Both of these extraordinary efforts lead to a formal ceremony of appreciation by the Library Authority Board and Sacramento City Council. Ron lovingly tended to Kathy's every need with the delicate care and dedication he so proudly showers on his prize tomatoes. Kathy tended to Ronnie and all whom she knew with a magical love, grace and passion that will forever be centered in the deep, warm part of our hearts.
Click here to see KATHLEEN's last Profile entry.