C.K. McClatchy High School
Class Of 1962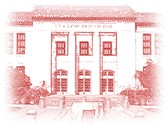 REUNION Registration
For security and privacy purposes, reservation information for our 55th reunion has been sent to all who have joined the website as of April 2, 2017. All 1962 McClatchy graduates of the February and June classes are eligible to join and to attend the reunion
If you want information on the 55th reunion and have not joined the website yet, please follow the instructions on the website home page to join and information will be sent to you at the private email address you provide.
IF YOU HAVE ALREADY JOINED THE WEBSITE, PLEASE LOG IN AND REVIEW THE CORRECTED RESERVATION INFORMATION IN AN APRIL 27, 2017 EBLAST ABOUT THE REUNION. PLEASE NOTE THAT EBLASTS MAY SHOW UP IN YOUR SPAM/JUNK MAIL FOLDER SO CHECK THERE TOO.
We often receive requests from classmates and other persons from other classes to allow access to our website and occasionally to attend our reunion. The reunion committee has established a policy that such requests will be denied.